Bankruptcy and Workouts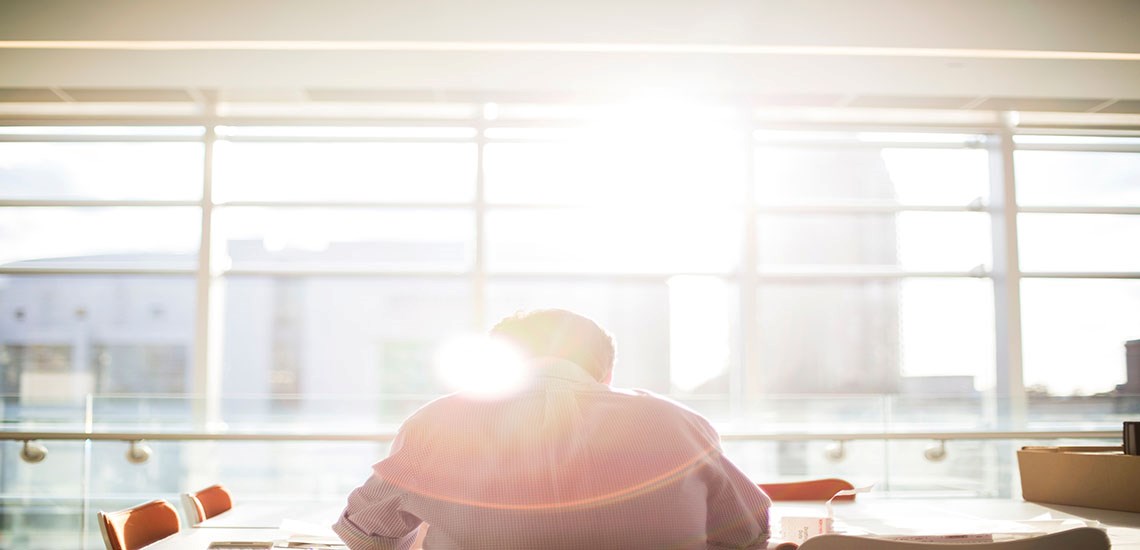 Eddins Domine Law Group represents debtors in bankruptcy cases in both Kentucky and Indiana, as well as creditors in Kentucky and surrounding states. On the debtor side, we can assist individuals and business owners in determining whether a bankruptcy filing can be avoided and, if not, which sort of filing to make.
On behalf of creditors, we can assert claims against debtors in Chapter 7, Chapter 11 and Chapter 13 cases, file objections and defend applicable preference actions.
Services
Our lawyers distinguish themselves in the practice of bankruptcy law by providing detailed attention to your circumstances and working with you or your business on personalized basis to make sure you understand the benefits and limitations of a bankruptcy filing and to insure that we understand the specifics of your situation.  Our advice is focused on restoring you or your business to the best possible financial situation – whether that means invoking the protection of the federal court system or negotiating your debts with applicable business and personal creditors.  We understand that clients are sometimes not well-served by rushing to bankruptcy court, and we will work closely with you to explore all of your options before making a decision on how to proceed.
When unsecured debt overwhelms you or your business, a Chapter 7 filing may be unavoidable.  We can advise you on the most appropriate timing for a filing and assist you with maximizing your applicable bankruptcy exemptions in order to protect as many of your assets in bankruptcy as possible.  A bankruptcy filing does not neccessarily mean a relinquishment of everything you own.  Talk to us today, and see how we can help.
Some clients will not qualify for a Chapter 7 bankruptcy filing.  Reasons for this include: having too much income, having too many non-exempt assets or having arrearages on assets like your home that you cannot afford to pay in a lump sum at the time of filing.  In these and other instances, we can advise you on your options under Chapter 13 of the Bankruptcy Code.  Chapter 13 involves paying all or a portion of your debts over time throughout either a three-year or five-year period based upon the requirements of a payment plan. Plans can literally range from providing for payment of zero percent to one hundred percent of your unsecured creditors over time depending upon your particular circumstances.  Give us a call, and help us explore whether Chapter 13 is a good option for you.
The Firm's attorneys gained their earliest experience in bankruptcy law representing the interests of creditors in bankruptcy court. We have represented creditors in bankruptcy court for over fifteen years, and we understand that creditor's rights are often substantially curtailed when a debtor files for bankruptcy. There are, however, some important protections of which you should be aware if you want to maximize your interest or your business' interest in getting paid. We can also assist you in retrieving your collateral once a bankruptcy filing is made. We can help. Give us a call today.
Some debts are not dischargeable in bankruptcy.  We can help you or your business explore the exceptions to bankruptcy protection, and file suits on your behalf if a debtor is seeking to abuse the bankruptcy system.  If you suspect that you or your business is the subject of bankruptcy abuse, give us a call to see how we can help.
Believe it or not, you or your business can be sued for the return of sums paid by a debtor prior to a bankruptcy filing even if those sums are owed to you and were owed to you when paid.  Having to repay sums your company has already been paid and which have, in most cases, already been spent can be crippling to your business.  You need counsel that is experienced in defending preference actions if you are faced with one.  If you receive a demand letter or summons seeking repayment of money owed and already paid to you or your business, please call us for assistance.
In recent years, foreclosure filings by lenders have hit record highs.  But, sometimes, lenders or their attorneys fail to properly institute such filings to enforce their applicable mortgage or security agreement.  At other times, one end of a bank will not know what the other end is doing.  Or, a borrower may sometimes find themselves getting sued even though they have already negotiated a binding modification or forbearance agreement with their lender.  In those cases, you need to fight back.  Give us a call to explore your options if you or your business are facing a foreclosure filing.
The attorneys at Eddins Domine have many years of experience in helping clients collect delinquents debts.  Likewise, we have a great deal of experience in defending such claims. Our extensive representation of clients who have been owed money throughout the years has helped to make us more adept at defending collection suits.  We can help you explore all of your possible defenses to liability.  We can attack the enforceability of promissory notes and guaranties that do not comply with applicable laws.  If you are being sued on a debt or threatened with such a suit, give us a call to find out how we can help.
Today more than ever, your credit score impacts your life and your business' success.  Credit scores are consulted not just for purposes of determining whether, to what extent and on what terms you or your company will receive credit, but also in determining the amount of your insurance premiums among other things.  Along with this increased focus on your credit scores should come an enhanced duty to insure accuracy on behalf of the three major credit bureaus: Equifax, Experian and Transunion.  Sometimes, however, credit bureaus do not take this responsibility seriously enough.  Clients often hire us to correspond with credit bureaus to address or remove negative credit references on their reports.  When credit bureaus do not comply with the law, we represent clients in lawsuits against them.  Often, we can succeed in recovering your attorney's fees.
In today's financial climate, lenders are increasingly willing to explore a variety of options with borrowers, permitting borrowers to remain in business or to stay in their home.  A range of options exists from varying payment terms and timing to altering interest payments and principal balances.  Call us for assistance in dealing with your lender to strike a new deal that can save your business assets or your home.
Bankruptcy FAQ
Bankruptcy is a legal process for dealing with the debts of individuals and businesses. The filing of a bankruptcy petition is done under one of the chapters of Title 11 of the United States Code (the "Bankruptcy Code").
Chapter 7 is the liquidation chapter of the Bankruptcy Code. In the case of an individual filing under Chapter 7, the debtor is allowed to retain certain property that is "exempt" under bankruptcy law. Property that is not exempt may be available to distribute to certain creditors. In a Chapter 7 bankruptcy, individuals may receive a discharge, which means that the debtor does not have to pay certain types of debts.
Chapter 13 is the debt repayment chapter for individuals with regular income. Chapter 13 generally permits individuals to keep their property by repaying creditors out of future income. A Chapter 13 debtor proposes a repayment plan which must be approved by the Court. The amounts set forth in the plan must be paid to the Chapter 13 Trustee who distributes the funds to creditors who have submitted a claim to the Court. After completion of payments under the plan, Chapter 13 Debtors receive a discharge of most debts.
Chapter 11 is the reorganization chapter available to businesses and individuals who have substantial assets and/or income to restructure and repay their debts. This chapter is not frequently used by most consumer debtors or businesses.
Each chapter of the Bankruptcy Code has its particular benefits and constraints. You, in consultation with you attorney, must decide which chapter of the Bankruptcy Code will best suit your needs. The decision whether to file a bankruptcy, and under which chapter to file depends on your particular circumstances and should be made only after discussing your case with your attorney.
One of the most powerful features of the Bankruptcy Code is the ability that a bankruptcy filing has to immediately stop collection efforts against you. Generally, the filing of the bankruptcy case automatically stops certain collection and other actions against the debtor and the debtor's property. Creditors that attempt to collect a debt or take other action in violation of the Bankruptcy Code may be penalized.
In most cases, options are available to allow you to keep property such as a house or a car even if you file for bankruptcy protection. 11 U.S.C. Section 522(b) allows an individual debtor to exempt or keep certain real, personal, and other property from being distributed to your creditors. Deciding which assets are exempt and how and if you can protect these assets from creditors can be one of the most important aspects of your bankruptcy case. It is extremely important to discuss your property and the exemptions allowed to you under applicable law with your bankruptcy attorney.
Eddins-Domine Law Group is committed to providing responsive, competent legal representation to its clients at a reasonable fee.  Court filing fees for a bankruptcy filing are set by statute, and the attorney's fees charged by Eddins-Domine are determined based on the complexity of your filing.  For more information, please schedule a free consultation with an attorney at Eddins-Domine today.
Once your bankruptcy petition is finalized and submitted to the Court for filing, the Court issues a notice of bankruptcy to all creditors advising them of the filing of the bankruptcy, the case number, information regarding actions creditors may take and other information pertinent to your case. Typically, a meeting of creditors (or "341 Meeting") is set within 30 to 60 days of the date your petition is filed. The meeting of creditors is an opportunity for the Trustee assigned to your case to review the contents of the petition with you and for any creditors to appear and ask questions related to your circumstances.
If there are no assets from which a distribution can be paid, the Trustee will prepare a report of no distribution and the case will be closed. If there are assets that are not exempt, funds will be available for distribution to creditors. The court will set a claims deadline and notify all creditors to file their claims. The Trustee will proceed to collect the assets, liquidate them and distribute the proceeds to creditors. When the assets have been completely administered, the Trustee will prepare a final report and final accounting and the case will be closed.
In a Chapter 13 case, once a plan is confirmed, the Trustee will distribute the proceeds of the debtor's plan payments to creditors until the debtor completes the plan or the court dismisses or converts the case. Upon completion of the Chapter 13 Plan, the Trustee will prepare a final report, the court will issue a discharge order if the debtor has met all requirements for discharge and the case will be closed.
In all Chapter 7 and 13 cases, a Trustee is assigned. The Trustee's job is to administer the bankruptcy estate, by making sure creditors get as much money as possible, and to conduct the first meeting of creditors (also called the "341 Meeting"). The Trustee either collects and sells non-exempt estate property, as in a Chapter 7 case, or collects and pays out money on a repayment plan, as in a Chapter 13 case.
A "meeting of creditors" is the only hearing all debtors must attend in any bankruptcy proceeding. It is held outside the presence of the judge and usually occurs between 30 and 60 days from the date the original bankruptcy petition is filed with the court. The meeting is referred to as the "meeting of creditors" because creditors are notified that they may attend and ask you questions about the location and disposition of assets and other relevant matters.
At the meeting of creditors, the Trustee reviews the contents of your bankruptcy petition and may ask you questions under oath concerning your conduct, property, liabilities, financial condition and any matter that may affect administration of your case. Additionally, the Trustee will ask questions to ensure that you understand the impact of a bankruptcy filing on your circumstances.
In some instances, you may choose to "reaffirm" a debt that would otherwise be discharged in a bankruptcy in order to keep the property subject to that debt. In such cases, you will be required to sign a reaffirmation agreement demonstrating your intention. Reaffirmation agreements are strictly voluntary. They are not required by the Bankruptcy Code or other state or federal law.
It is important to discuss the impact of signing a reaffirmation agreement with your attorney. If you reaffirm a debt and fail to make the payments as agreed, the creditor can take action against you to recover any property that was given as security for the loan and you may remain personally liable for any remaining debt even after you receive a discharge.
The bankruptcy petition, schedules and plan are public documents and may be viewed by credit reporting agencies. Credit reporting agencies regularly collect information from bankruptcy petitions filed and may list this information on your credit report. Bankruptcies typically remain on your credit report for up to ten (10) years.
Attorneys Practicing In This Area