Kacie A. Wilkinson
Attorney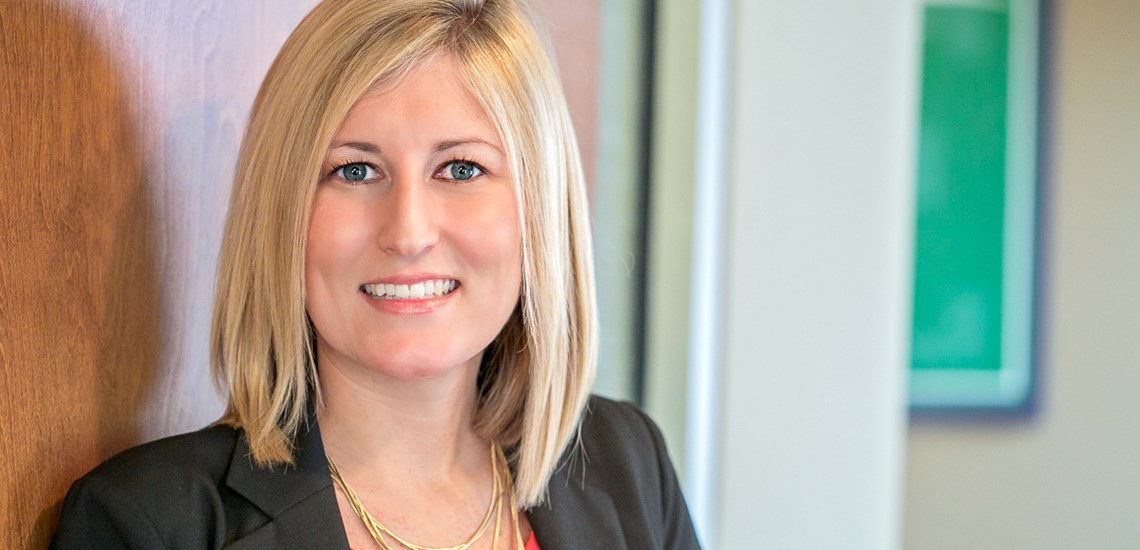 T: 502-893-2350
F: 502-893-1949
Email: kwilkinson@louisvillelawyers.com

BACKGROUND
Kacie A. Wilkinson earned her B.A. in Business Administration from Bellarmine University in 2005, and her Juris Doctor from the Louis D. Brandeis School of Law at the University of Louisville in 2009. While at Bellarmine, she lettered in women's soccer from 2001 to 2004, serving as captain her junior and senior seasons.

Prior to joining Eddins Domine Law Group in July 2011, Kacie worked in college athletics, monitoring NCAA compliance at the University of Louisville.

Kacie was admitted to the Kentucky bar in 2011. She is a member of the Firm's business litigation & transactions group, and supervises its estate administration and planning practice.  Kacie also is a member of the Firm's real estate team and has experience closing both commercial and residential transactions.  She is a member of the Kentucky Bar Association and the Louisville Bar Association (Probate and Young Lawyers sections).

Kacie is a Louisville native, an avid supporter of Cardinal Athletics, and enjoys coaching youth soccer for her church, and competitively, with Falls City Soccer Club.  
EDUCATION
Bellarmine University, B.A. Business Administration, 2005
University of Louisville, Brandeis School of Law, J.D., 2009
PRACTICE AREAS
ADMISSIONS
Kevin, I can't tell you how much I appreciate the hard work and support you have given me over the last couple of years. I know that I probably wore you out going on and on about the facts of this case over the years but it was something that I have never experienced and has also taught me a lot. You and your staff were awesome. You have a staff of hard working dedicated professionals that I would recommend to anyone. They are good caring people. and they are good at their jobs. In my entire life I had never said the words "this is my lawyer". When I did finally have to say those words I am glad it was you standing beside me. Please tell Kacie, Erin and Kevin how much I appreciated their hard work and most of all how well they treated me during the entire period. You should be very proud of your team. Thank you so much.

Bill S.