H. Kevin Eddins
Founding Partner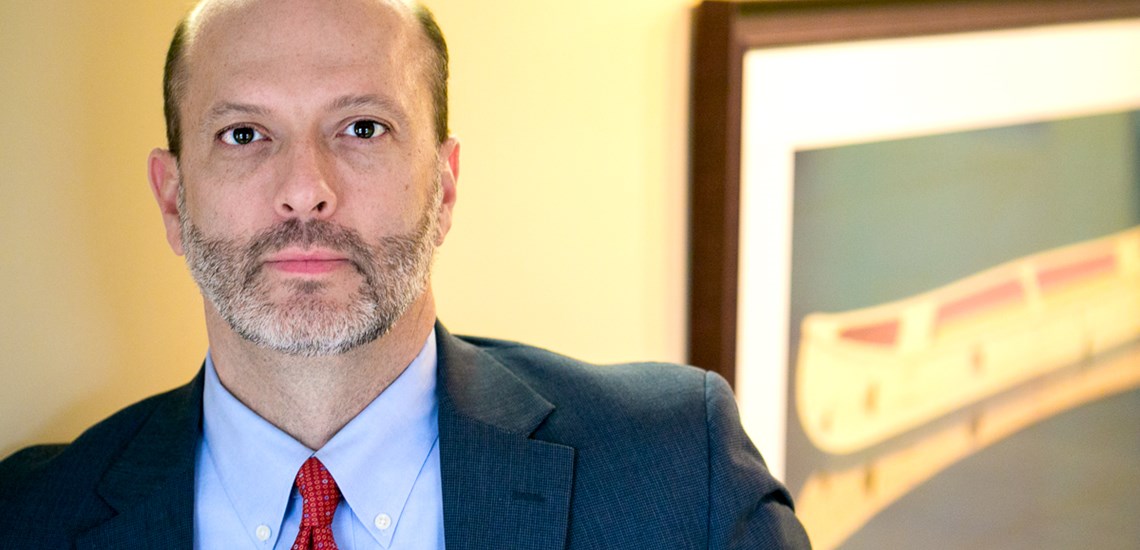 T: 502-893-2350
F: 502-893-1949
Email: keddins@louisvillelawyers.com

BACKGROUND
H. Kevin Eddins founded Eddins • Domine Law Group, PLLC on January 1, 2005, having previously worked for nearly a decade at one of Louisville's largest law firms. He earned his Bachelor of Arts degree, cum laude in 1991 from Hanover College, and his Juris Doctor from the Louis D. Brandeis School of Law, University of Louisville, 1996.
Kevin was admitted to the Kentucky bar in 1996 and the Indiana bar in 1997. He is presently licensed and in good standing with every state and federal court in Kentucky and Indiana and with the U.S. District Court in the Northern District of Ohio. His practice areas include Business Litigation, Business Transactions, and Creditors' Rights. Additionally, Kevin is an approved mediator and arbitrator with the Greater Louisville Association of Realtors.
Kevin is a member of the Louisville Bar Association, Kentucky Bar Association, and Indiana State Bar Association. Kevin is an active member of Greater Louisville, Inc and the St. Matthews Chamber of Commerce. He has conducted seminars for new and prospective business owners through programs sponsored by the U.S. Small Business Administration and the Small Business Development Center in Louisville and Southern Indiana.
Kevin is a Louisville native and currently resides in Rolling Fields with his wife and two children.
EDUCATION
Hanover College, cum laude, Bachelor of Arts in Theology & Political Science
University of Louisville, Juris Doctor
COMMUNITY INVOLVEMENT
NEWS & RESOURCES
PRACTICE AREAS
ADMISSIONS
Kentucky
Indiana
U.S. District & Bankruptcy Court, Western and Eastern Districts (Ky.)
U.S. District & Bankruptcy Court, Southern and Northern Districts (In.)
Kevin, you did a nice job for your client this week. I appreciate the professional manner in which you tried the case.

Jefferson County Circuit Court Judge
Kevin, I can't tell you how much I appreciate the hard work and support you have given me over the last couple of years. I know that I probably wore you out going on and on about the facts of this case over the years but it was something that I have never experienced and has also taught me a lot. You and your staff were awesome. You have a staff of hard working dedicated professionals that I would recommend to anyone. They are good caring people. and they are good at their jobs. In my entire life I had never said the words "this is my lawyer". When I did finally have to say those words I am glad it was you standing beside me. Please tell Kacie, Erin and Kevin how much I appreciated their hard work and most of all how well they treated me during the entire period. You should be very proud of your team. Thank you so much.

Bill S.
Kevin is an incredibly gifted attorney who also treats legal matters with refreshing business acumen. Kevin's approach is nuanced and tailored for the situation. We are a small business, but receive top service from Kevin and his firm. I recommend his services to businesses of all sizes.

Jaime B.